January 1, 2018 @ 9:26 PM
Happy New Year! We pray it's your best year ever!
We were so honored to close out yet another year worshiping in the New Year. We led worship for the Freedom Tabernacle New Year's Night of Worshipevent and had a powerful and anointed evening of worship. Pastor Robbie Mathis has such a humble and talented group of servant leaders, not only in the worship team, but in the Audio/Visual team as well.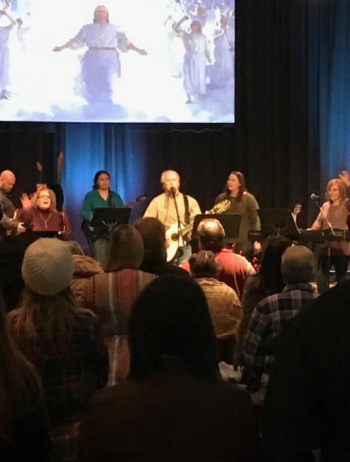 What a blessing to minister there with our dear friends, Pastor Allen and Sharon Jones, and also to worship with their daughter, Lindsay, who Joey gave piano lessons to over 12 years ago!

Quick look back at a few 2017 highlights:
We've heard and experienced so many testimonies of miracles, ...

......
...