Happy New Year! We pray it's your best year ever!
We were so honored to close out yet another year worshiping in the New Year. We led worship for the Freedom Tabernacle New Year's Night of Worshipevent and had a powerful and anointed evening of worship. Pastor Robbie Mathis has such a humble and talented group of servant leaders, not only in the worship team, but in the Audio/Visual team as well.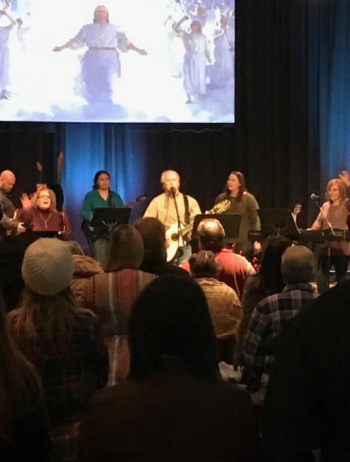 What a blessing to minister there with our dear friends, Pastor Allen and Sharon Jones, and also to worship with their daughter, Lindsay, who Joey gave piano lessons to over 12 years ago!

Quick look back at a few 2017 highlights:
We've heard and experienced so many testimonies of miracles, salvations, restorations, and healings. Some even on New Year's Eve!



How do you get millions of Americans to stop their busy lives and lift their eyes to Heaven? A Total Solar Eclipse! On August 21, the eclipse went coast to coast across the US. What an experience!


Central Baptist Church is an Historic Church located here in downtown Gainesville. We are always honored to minister there on the 5th Sunday with the 101 Class whenever our schedule allows. Brother Jim Delay does a wonderful job of teaching and leading the class, and is such a servant of the Lord.


In September, we attended the invitation-only Upper Room Pastor's prayer conference for the nations at 1st Assembly of God in Griffin, GA. Over 25 nations were represented, and many were Pastors from persecuted countries. We met Ze'ev Nevo, President of Israel Media Ministries, who is doing an incredible work of bringing the whole Gospel to all Israel. Our dear friends, Pastors Frank and Jacky Daalof the island nation of Aruba were there, as well as Hong Kong Pastor Joshua Duong, Pastor and Leader of China for World Missions, who challenged everyone there to DO SOMETHING! Very powerful words and meeting!


We spent several weeks through the summer and fall ministering with Pastors Robin and Wendy Martin at Zoe Life Churchhere in Gainesville, GA. Joey also preached there several times and spent two weeks teaching on worship and sharing his "Green Tape Teaching" from his book, Waves of Worship.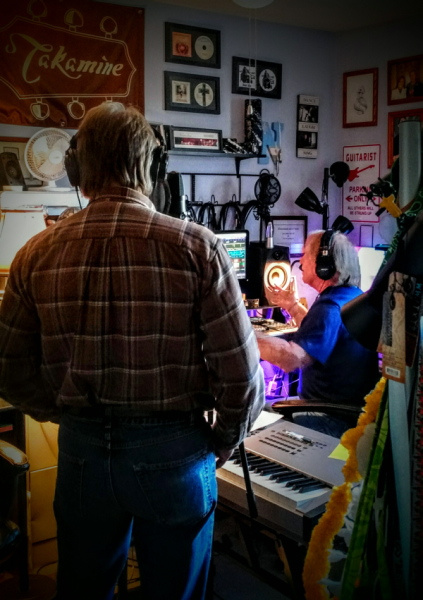 All of 2017 we were working on our new Acoustic Worship album and hope to complete it in early 2018. Looks like it will be 18 in '18. (Yes, 18 songs are on the project, no wonder it took so long!) We had some friends, Bj Shockey, Tim Watkins, and Donald Hutto, who have graciously brought their anointing and music to make our songs better.

Please continue praying with us for the completion and release of this project.

ONLY IN CHRIST can lowlights be highlights. We lost many friends, family and partners in ministry in 2017. They were talented, brilliant, sweet, anointed, faith and Word-filled, creative geniuses, master builders, and even God's Generals. All will be missed, but we know our loss is definitely Heaven's gain!

As we start this New Year of 2018, know that this will be a year like no other. 2017 was just the starting point, the beginning of what God is doing in the earth right now! The Lord is about to do what you cannot even imagine! He is about to WOW you, so buckle up and get ready! It's going to be a great 2018! Or a 20-Great-teen!
Happy New Year! DO SOMETHING!
Blessings,
Joey and Angela