Many years ago, we made an outdoor Christmas tree with golden lights. Later that evening, while looking outside at the flashing lights and the golden tree that we made, Joey wrote a song called Manger to the Throne.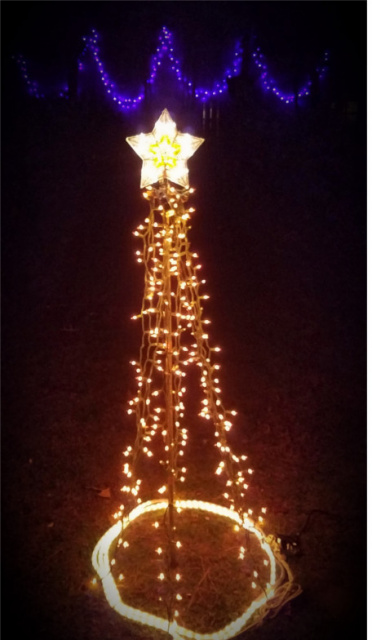 Jesus left heaven to come and be born in a manger, and ultimately, to return to His throne in heaven. In other words, He was born to die. Yes, for you and me, and for our redemption.
This year we decided to make the golden tree again, and we also again decided to give away the Christmas song, Manger to the Throne.